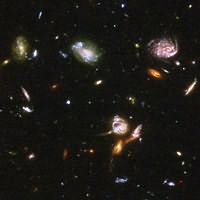 Club Address:
65-1158 Mamalahoa Hwy.
Kamuela, HI 96743
---
An electronic publication of The West Hawaii Astronomy Club -

President:
Andrew Cooper

Vice President:
Cliff Livermore

Secretary:


Treasurer:


With Support From:
Canada-France Hawaii Telescope and
W. M. Keck Observatory



This website is currently maintained by
TBD
A few images of club members and their toys.
We're always looking for more, so if you haven't sent your favorite photo yet,
let us know and we'll include it here.
MKVIS Volunter John Sillasen
getting ready to lead a summit tour in 2008

Mark Baril and his telescope
at the Summer star party

Doug and Paul collimating Paul's telescope at the Summer star party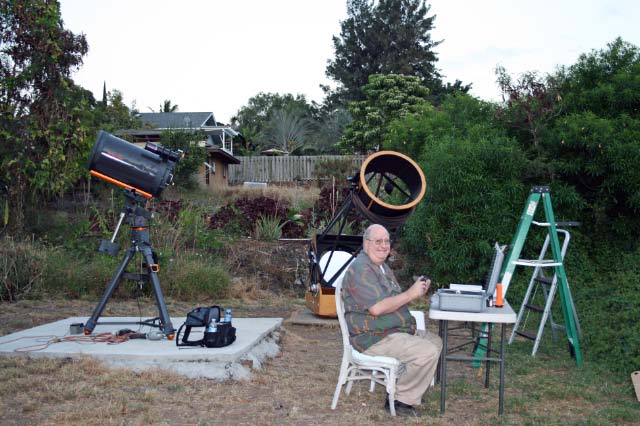 Cliff Livermore has a nice setup at home in Waikoloa for his toys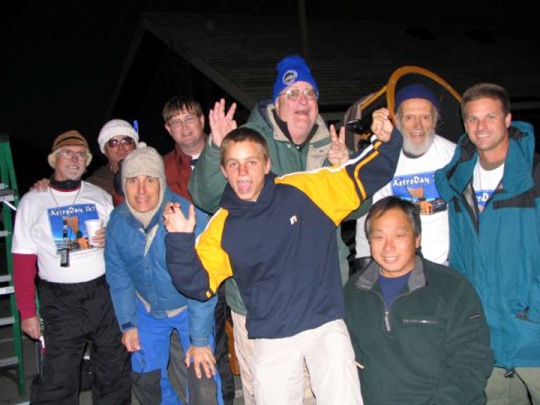 Many WHAC'Os supported Astro Day 2007 at the visitor's center on Mauna Kea"

Wayne Fukunaga controlling member Bill Brevoort's telescope at Hale A'A".

Cliff volunteering at the VIS on Mauna Kea

Craig - first light with the 10"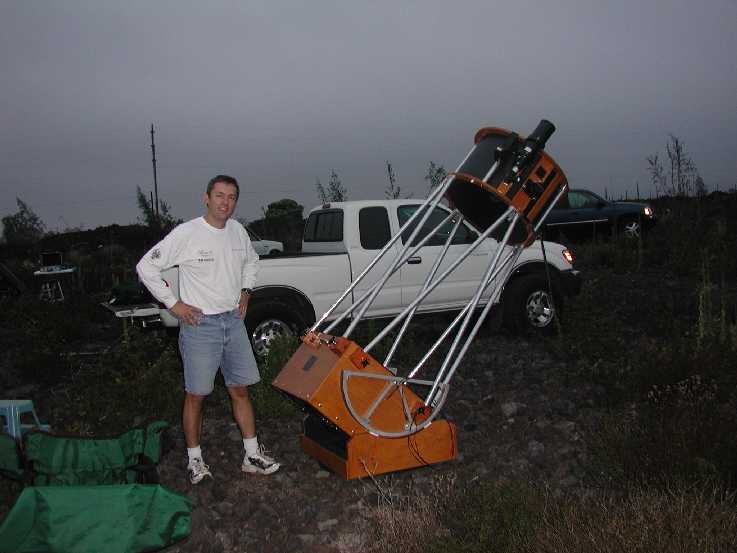 Doug with the 22" DGT

Craig with his ultra-light 16" dobsonian and some visitors from Seattle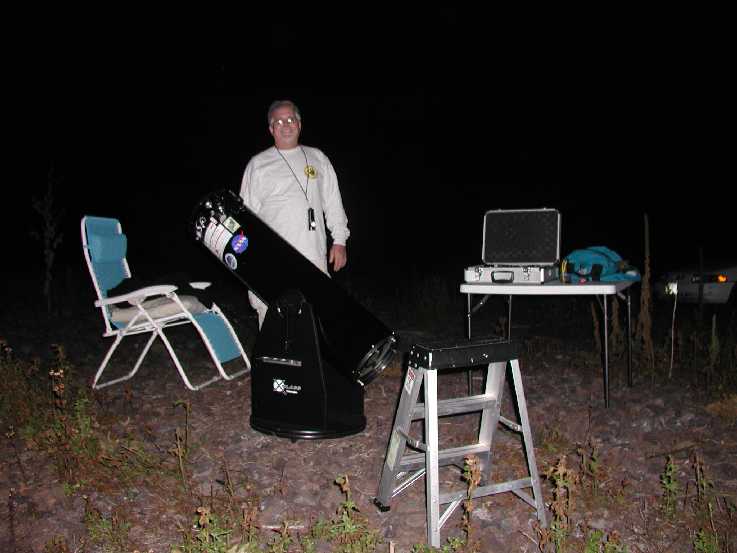 Jack at our washed-out December, 2005 observing session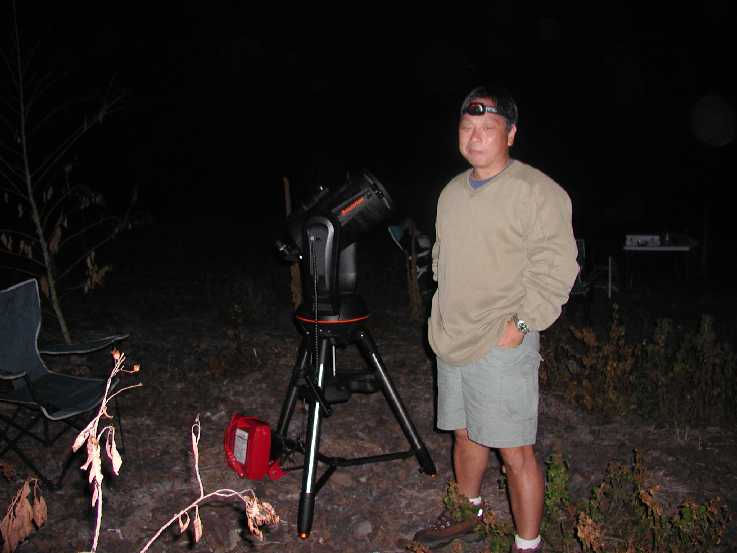 Kyle at our washed-out December, 2005 observing session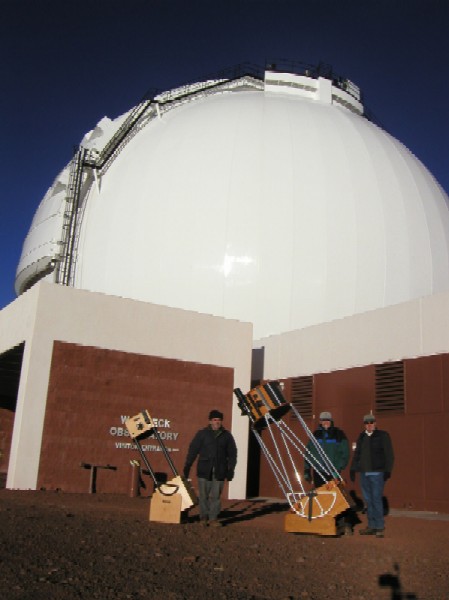 Scott Hartman and his 12.5" Starmaster, with Doug Summers and his self-built 22" DGT,
along with fellow enthusiast Adam Contos posing on the summit of Mauna Kea at Keck I
---