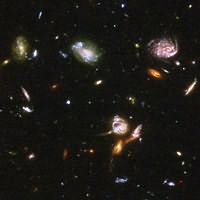 Club Address:
65-1158 Mamalahoa Hwy.
Kamuela, HI 96743
---
An electronic publication of The West Hawaii Astronomy Club
Club Officers:

Co-Presidents:
Craig Combes,
Craig Nance,
Doug Summers
Secretary:
Laura Kinoshita
With Support From:
Canada-France Hawaii Telescope and
W. M. Keck Observatory

---

This website is currently maintained by
Doug Summers
---
Observing Report for Saturday, September 23, 2006
contributed by Dr. Mark Senft


Astro-Caving Adventure

At ~3pm everyone gathered at Dr. Mark's house for a short organizational briefing about the caves. The astro-cavers were Dr. Mark, Craig and Laura Nance, Doug and Kellee Summers, Kyle Sakaitani and his son, as well as Moon Hart who did the cave blessings, Dr Mark's office asst. Craig Combes and his family joined the expedition at the first cave. These are pre-contact Hawaiian Caves loaded with authentic petroglyphs! With Dr Mark as our fearless leader, all entered 2 caves in lower Palisades, each loaded with over 200 carved petroglyphs. All returned...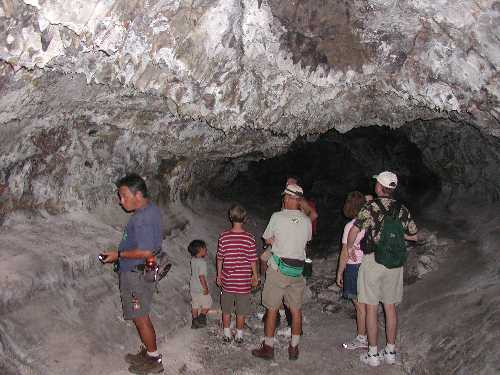 Spelunking in the first cave


The spelunking experience was a rare look into the Hawaiian past, a way to connect with the a'ina that we so much enjoy. Everyone appreciated Dr. Mark's knowledgeable interpretations of the petroglyphs and the stories they tell, bringing to life the symbols etched into the cave walls. Mahalo!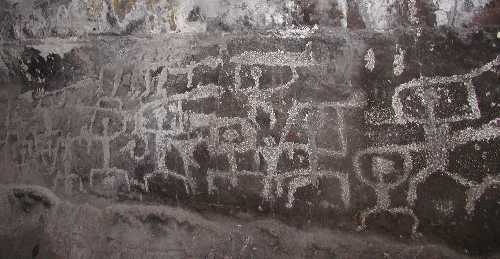 Petroglyphs in the cave



After dusting off our hiking boots the group headed to Dr Mark and Kelly's house for a bbq/potluck dinner. We were joined by Herb and Diane Conrad about this time. After watching the orange glow of the Western sunset, it was a scramble to set up the 4 telescopes in the driveway dark site.

Our dark site for the evening was at 1,425 ft near the top of Palisades. Temperatures were in the low 70's and winds of 6mph and were totally blocked by the Eureka palm landscaping. At the 1,425ft level we were just at or above the marine layer, identified by Craig Combes. The seeing was fair which Doug Summers, confirmed with viewing of select binary stars. Weather cooperated and we had clear skies for the star party. Dr. Mark had remedied the nearby street light by removing its fuse. Ahh, darkness!!

Club member telescopes included: Dr Marks 8" vintage Schmidt Cassegrain, Kyle's State of the art GoTo 8" Schmidt-Cassegrain, Craig's optically perfect 10" f/6 Dobsonian, and Doug's rocket launcher,..... I mean, 22" Dobsonian, Deep space observatory-in-a-car telescope! (We used a two-step ladder to get to the eyepiece!)

The club members focused in on local and deep space objects providing views and information to the club members, Dr. Fedder, local teachers, surgical assistants and therapists (Kelly and Dr Mark's friends) who are eager students of astronomy all enjoyed.

Among the night sky treasures enjoyed -- Jupiter, The great Andromeda Galaxy & its satellite galaxies, The Swan Nebula, Spiral Galaxy, Pinwheel Galaxy, Cat's Eye Nebula, Ring Nebula, Dumbbell Nebula, open star clusters, many binary stars that show different color temps, and so much more....

As a result, all agreed that the afternoon/evening was a total success and that the West Hawaii Astronomy Club is the club to be envied. Does it get any better?

Aloha All.

Dr. Mark